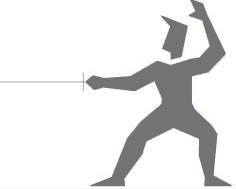 FENCING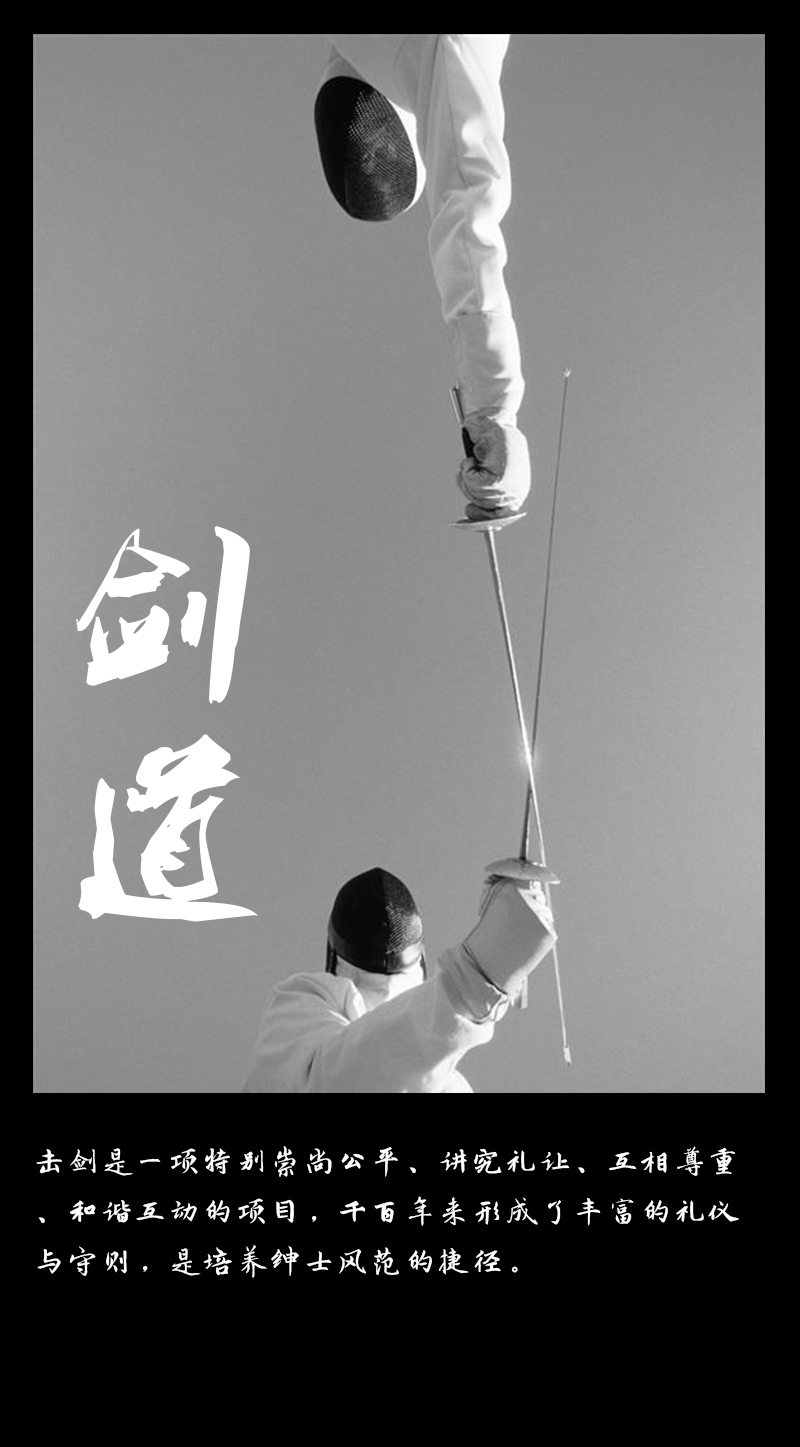 On the 13th and 14th of this month, the "2018 Beijing Junior Fencing Competition, the 2018 Beijing Elementary and Middle School Fencing Competition and the First Beijing International School Junior Fencing Competition" hosted by Kaiwen Sports Academy was held in Kaiwen, Chaoyang District, Beijing. Since its initial launch in 2014, the event has become the fencing brand event in Beijing with the highest number of participants and the highest level of competition. The competition attracted a total of 1,574 junior players from the Beijing-Tianjin-Hebei region. As the host, the Kaiwen Fencing Club sent a delegation of 30 fencer to compete in foil, epee and sabre. Although it was the first time to participate in the event, Kaiwen fencer performed well and achieved 5 gold, 4 silver and 2 bronze prizes. Among them, Chen Zhuoyang, Ding Kexin, Zhang Zhiye, Dai Yinuo, Ding Ruichen respectively won the title in the international school group epee men U8, epee women U8, foil men U10, Sabre men U8, Sabre men U10.
Opening Ceremony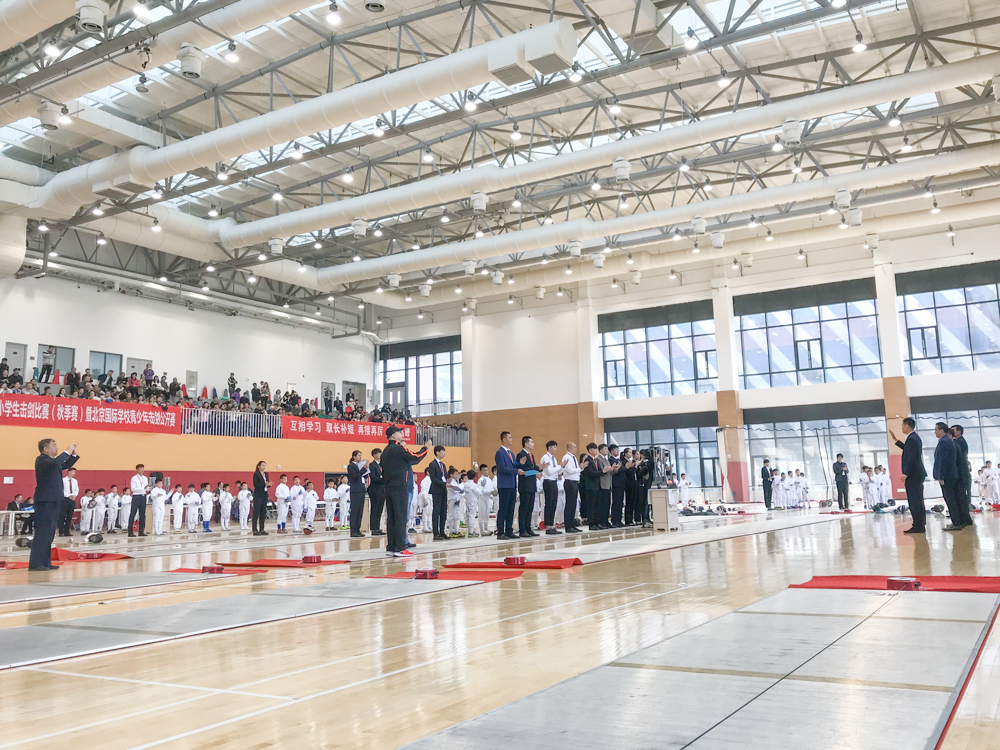 Kaiwen Fencing Club
Gong Siyu, a ninth-grade student in Kaiwen, took the oath as an athlete's representative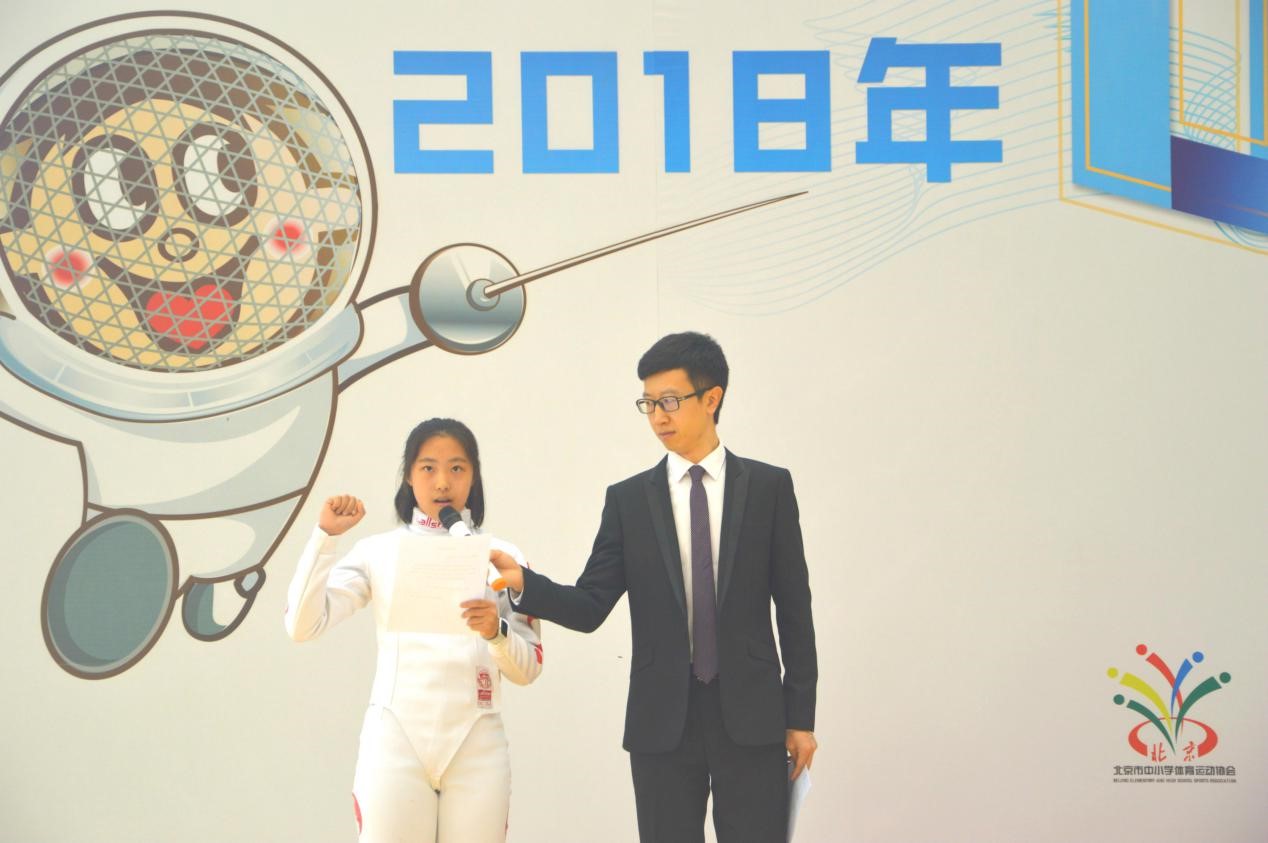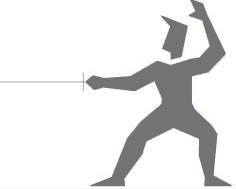 FENCING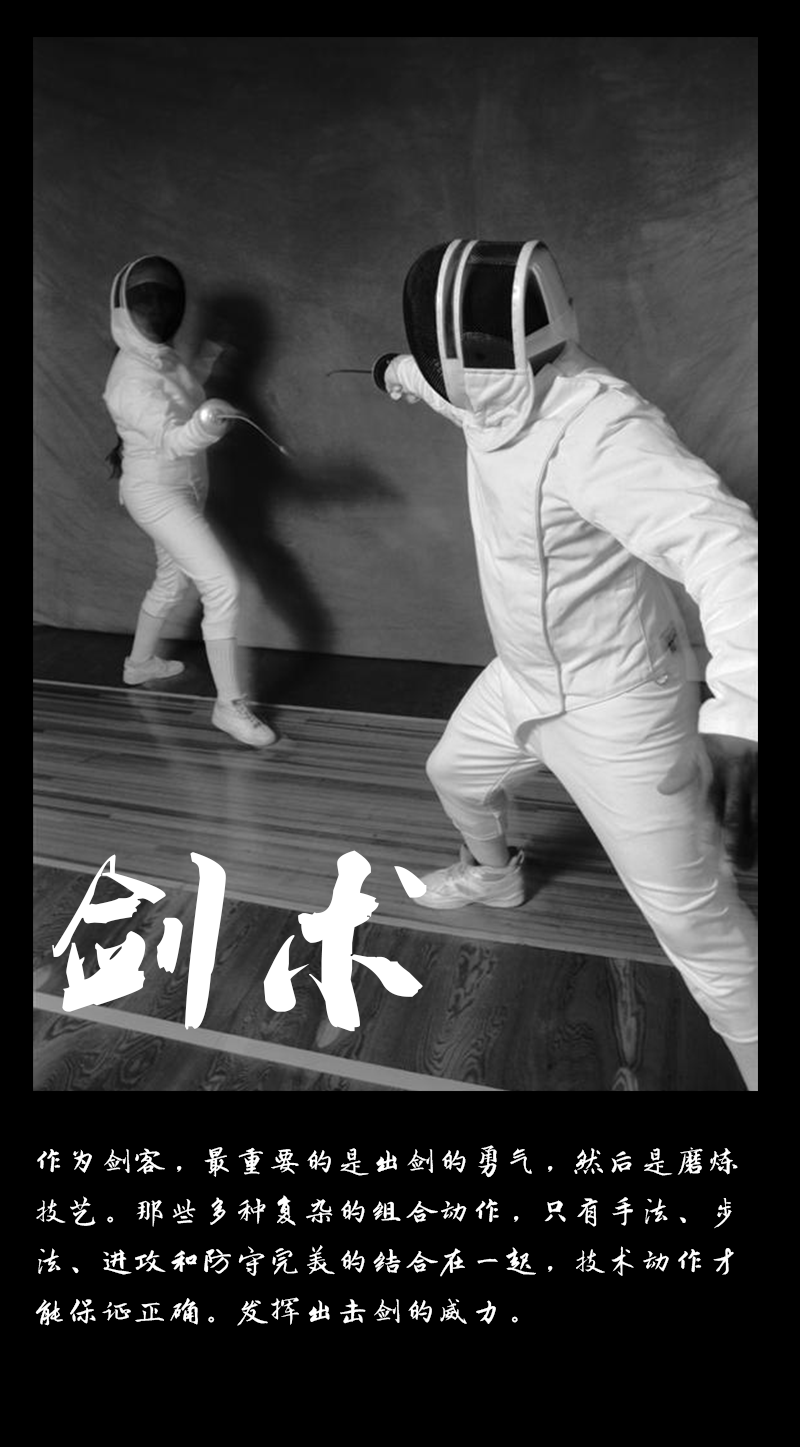 Live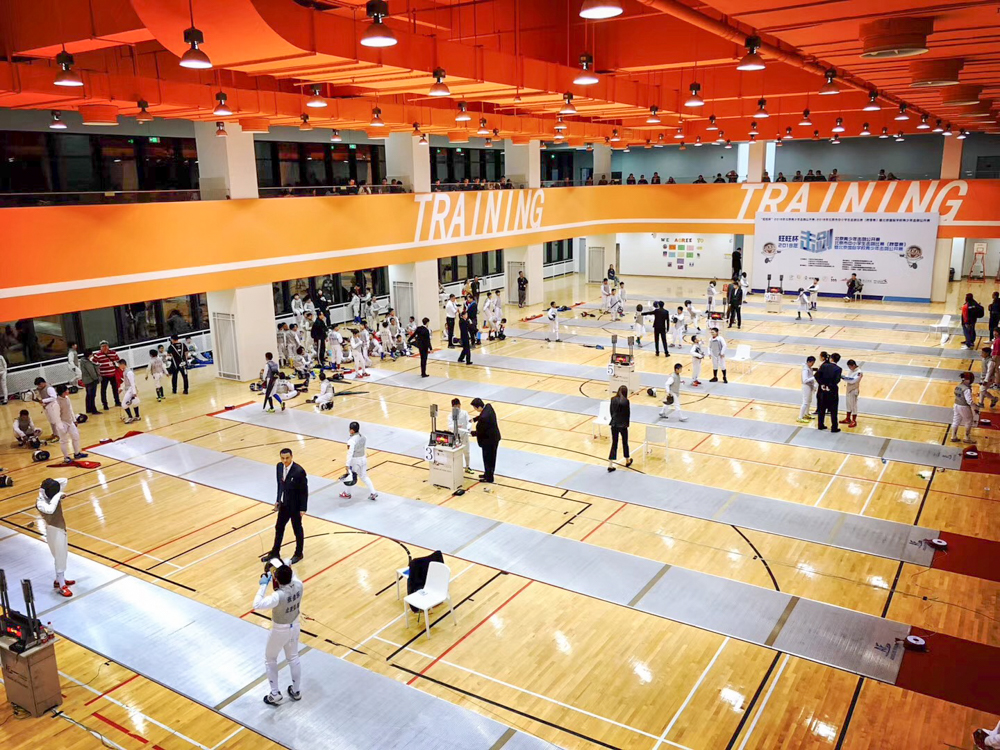 Every gesture and motion showed the power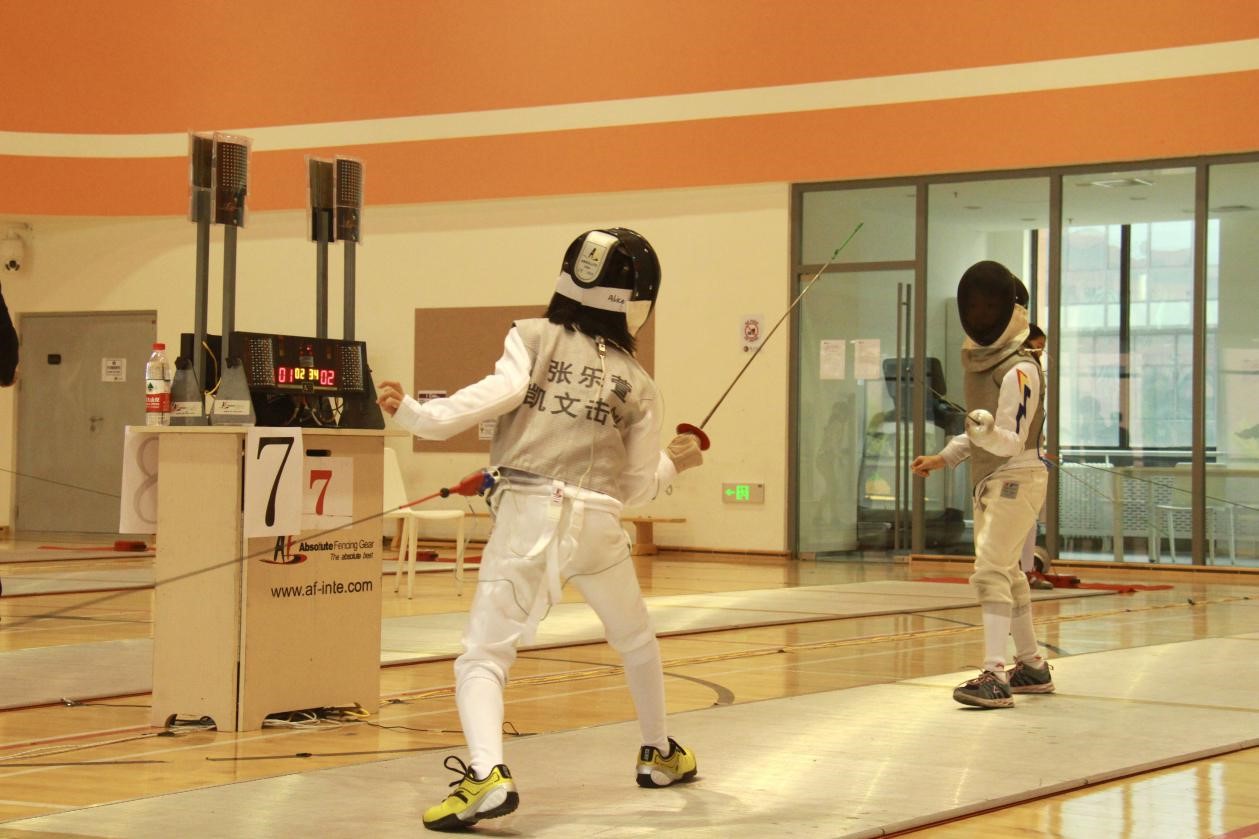 Hit received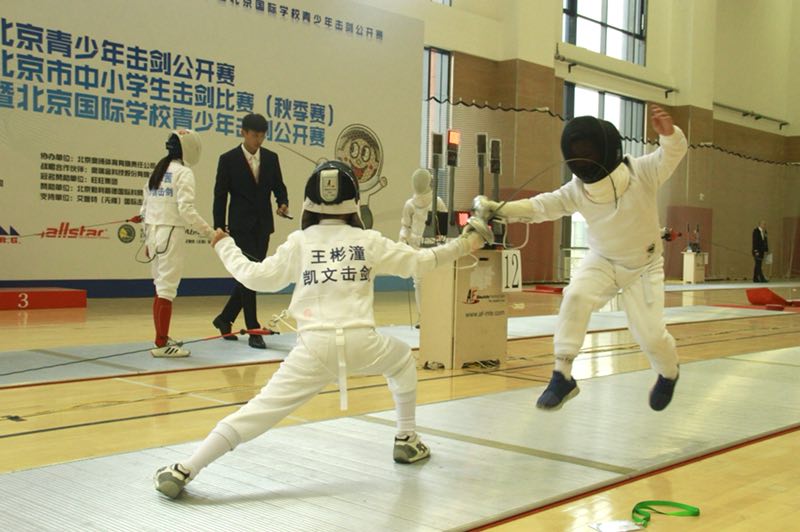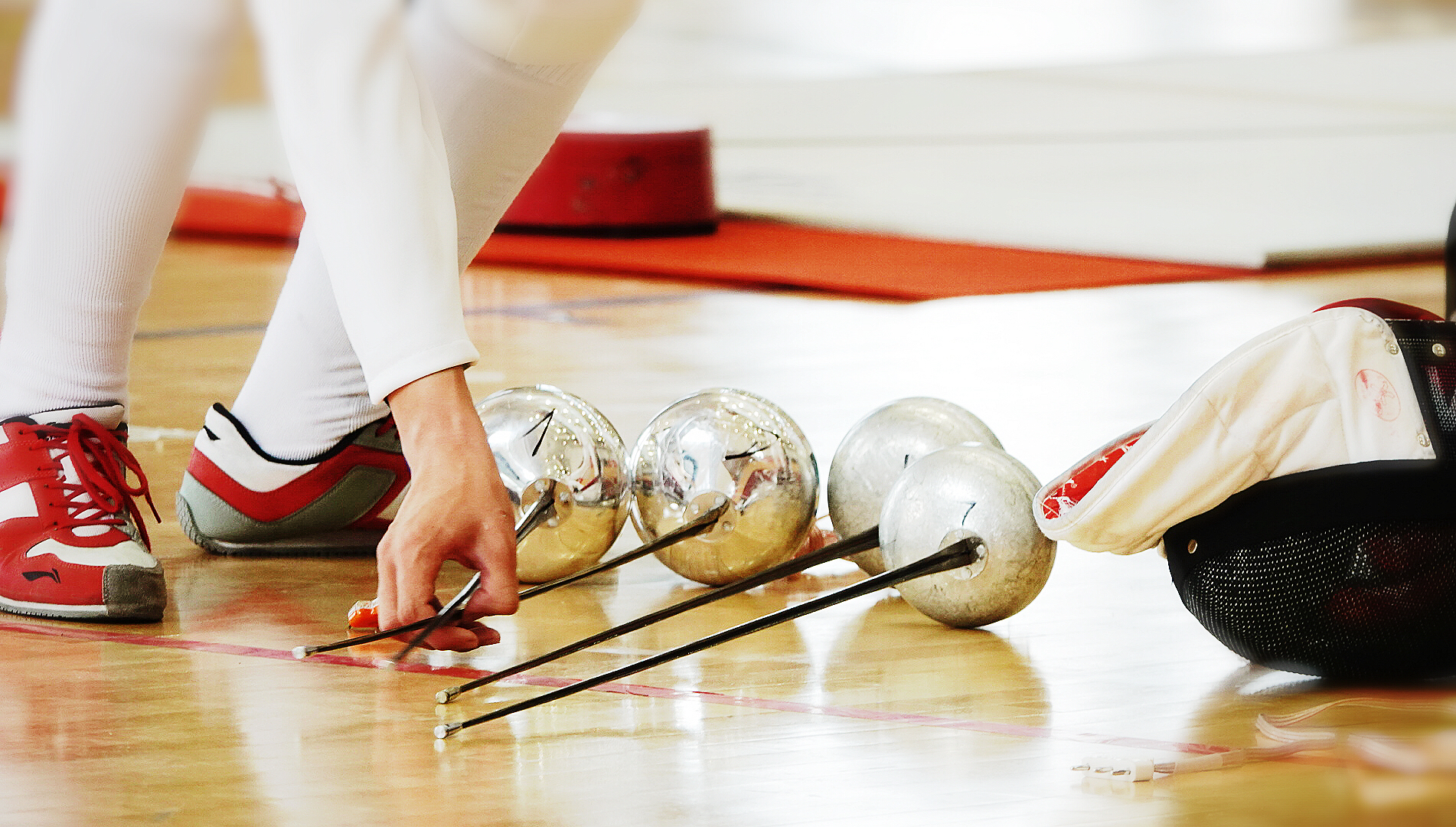 Keeping calm in various situations is our characteristics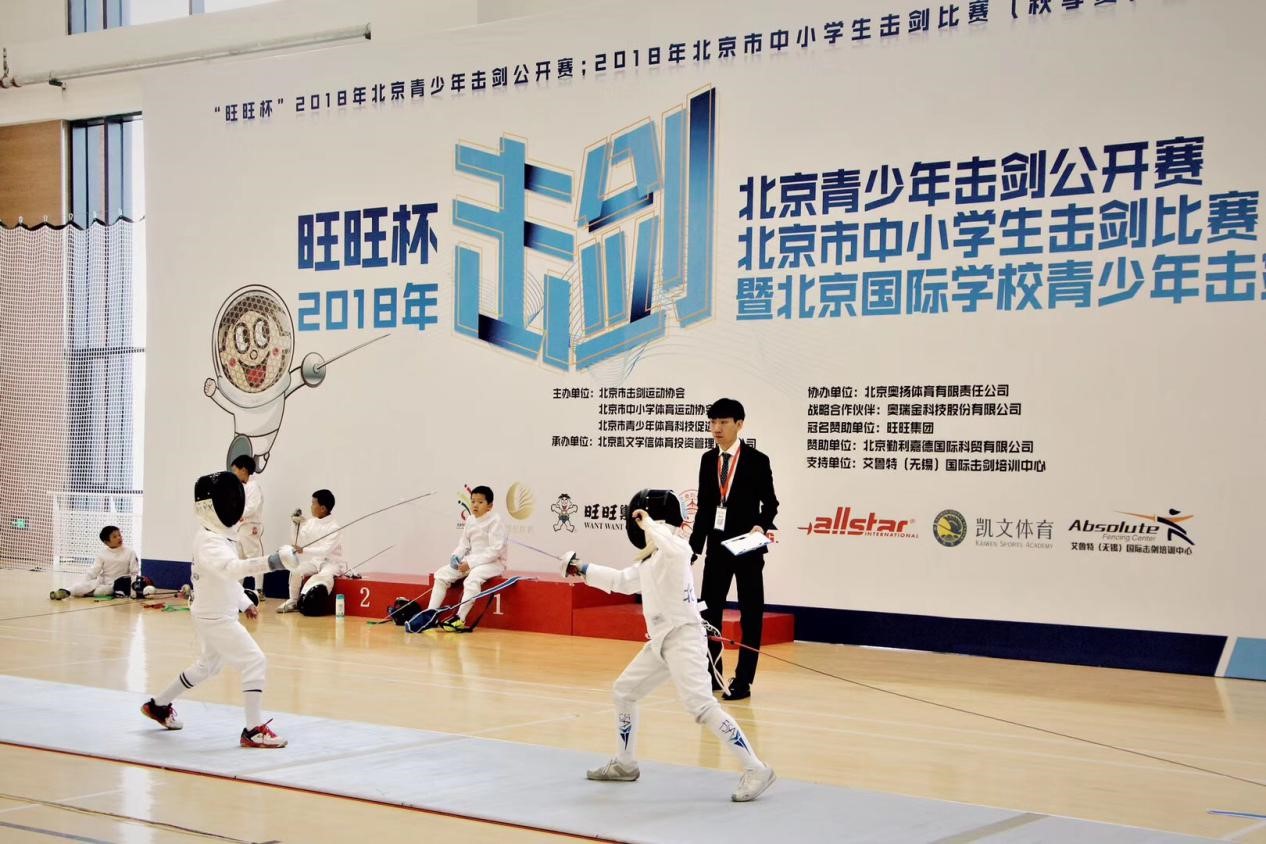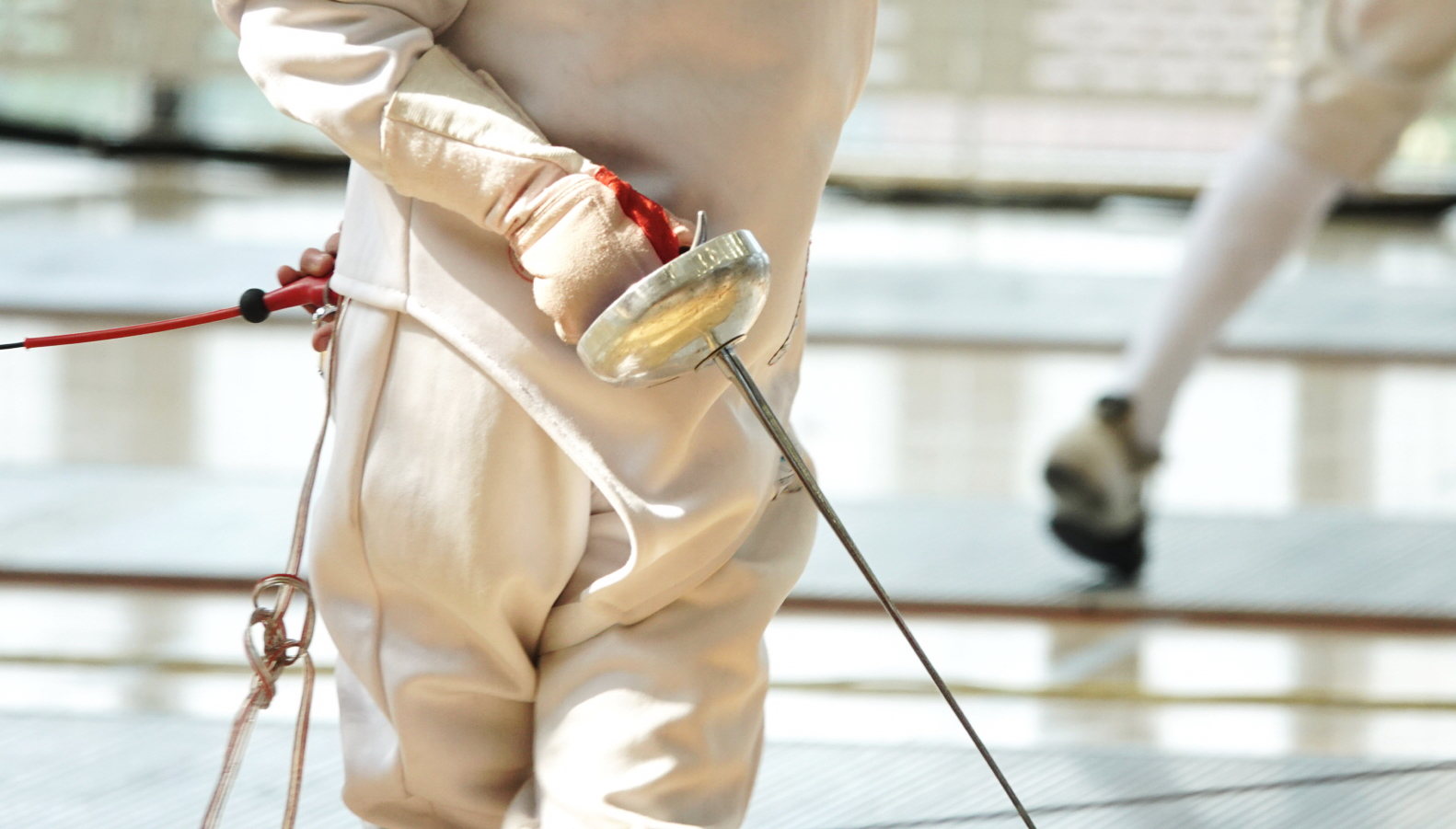 The friendship of school fellows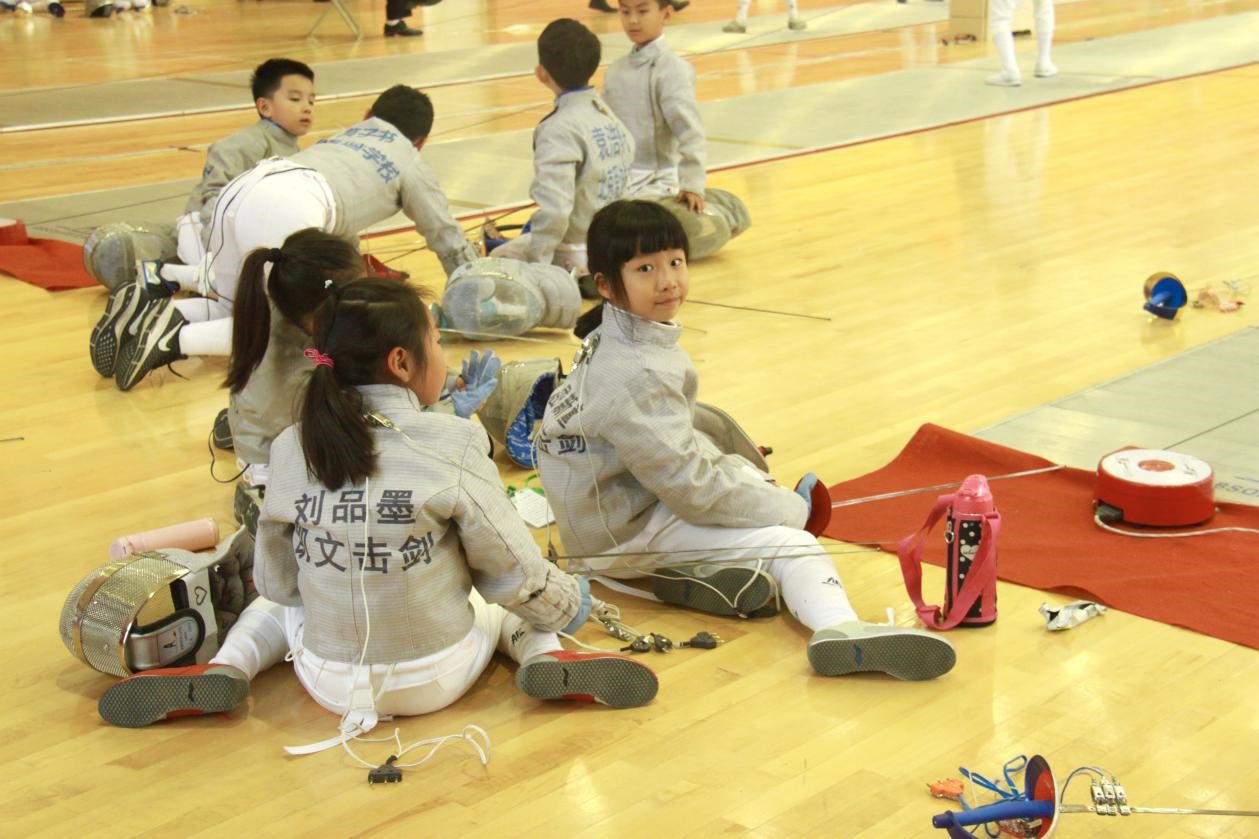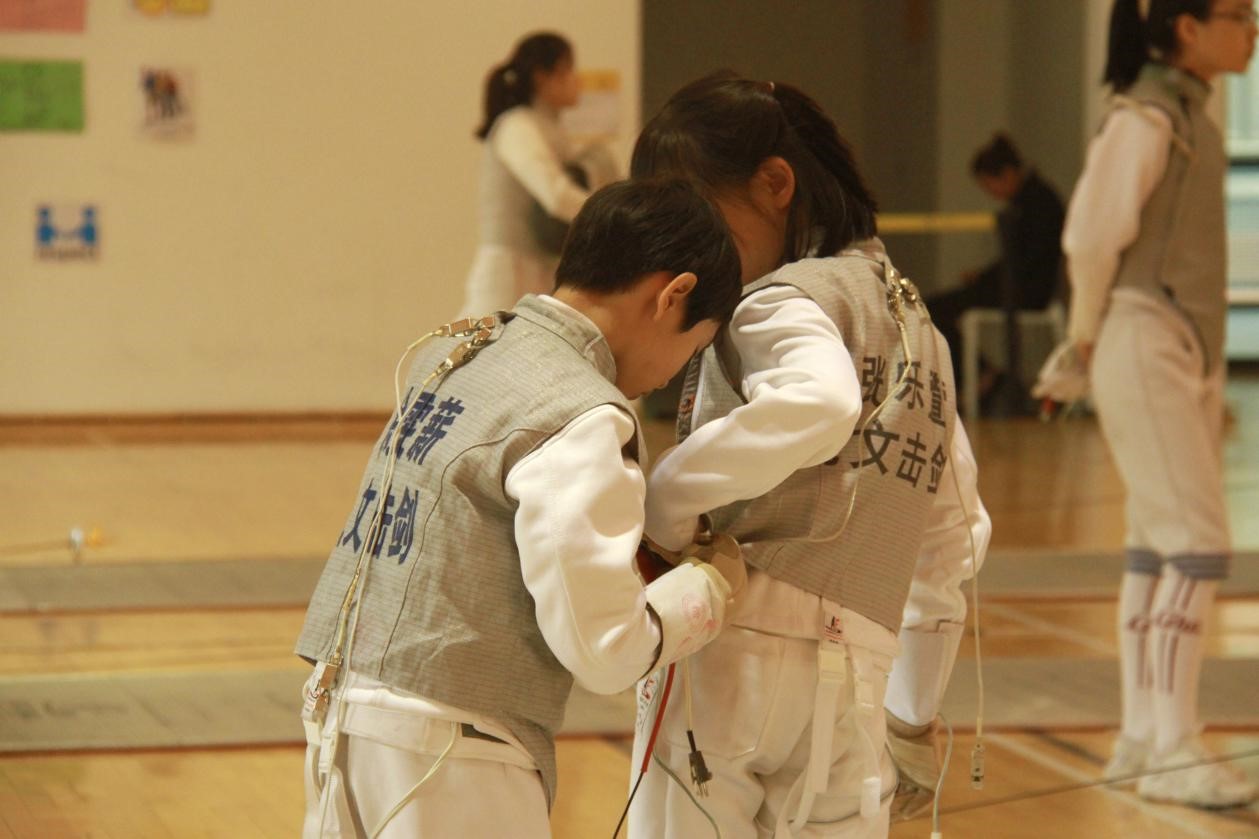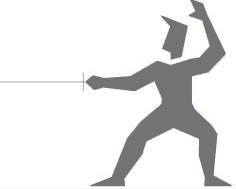 FENCING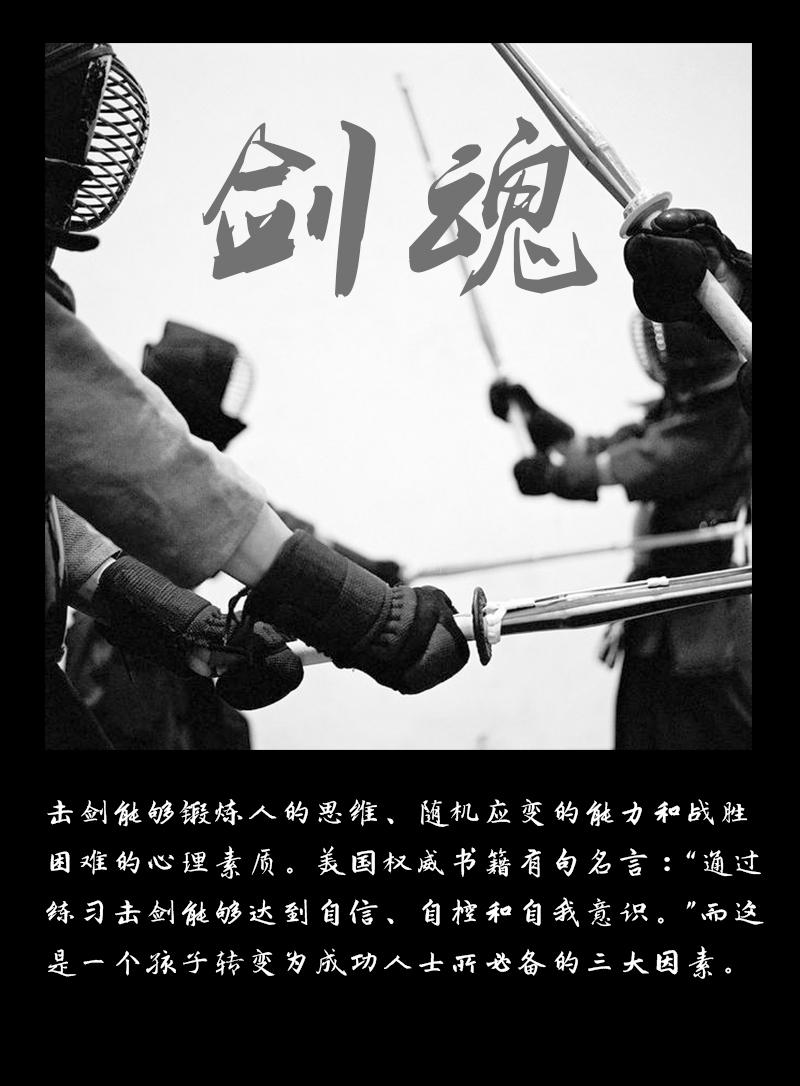 At the opening ceremony, a grand awarding ceremony was held. Mr. Zhao Yang, General Manager of Kaiwen Sports Academy, accepted the excellent partner certificate awarded by Mr. Ban Guoliang, President of Beijing Fencing Association. In the future, the two sides will conduct more active and extensive cooperation in the fields of junior fencing events, junior fencing club brand building, and junior fencer training.