On January 19, 2019, the closing and awards ceremony of the 2018-19 Beijing Minor Ice Hockey Tournament was held at our school. Leaders of Beijing Municipal Ice Hockey Association and all participating clubs attend the ceremony. Trophies, medals and certificates were awarded to teams winning the First, Second and Third Prizes and the Sportsmanship Award. To inspire and nurture kids' interest in ice hockey, this tournament had seven groups and in each group there would be one or more champions, one or more runners-up and one or more second runners-up. Of the 64 participating teams, 23 won at least one prize or medal.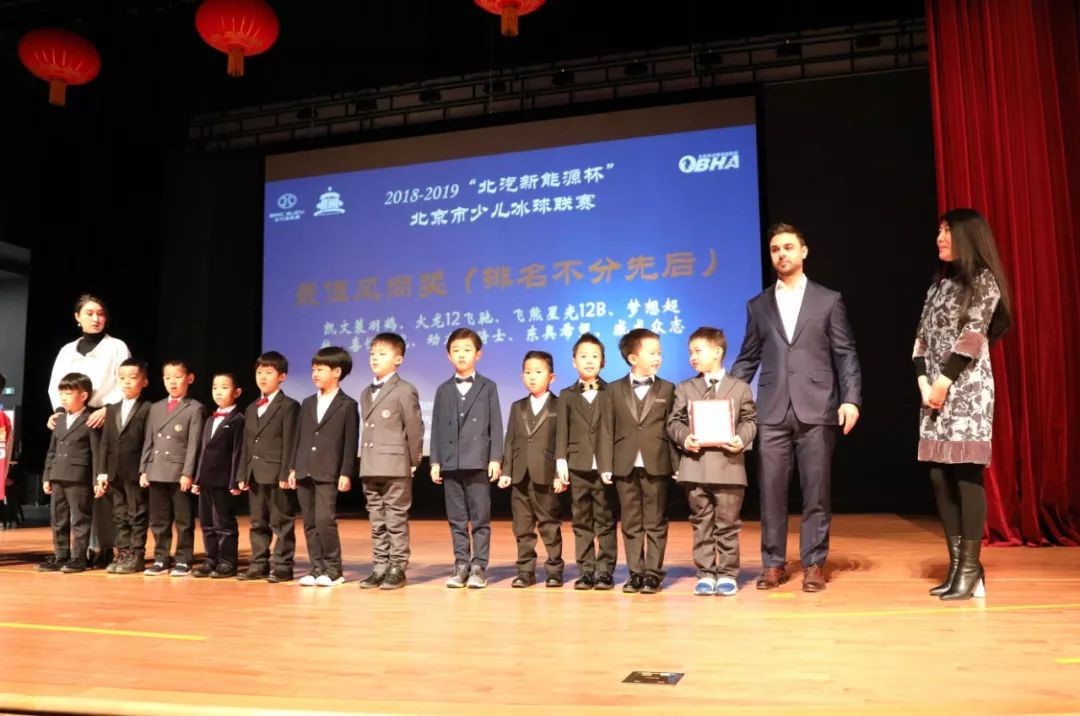 Children under age six are still in the stage of developing interest in ice hockey. In this stage, apart from building up their basic capabilities, another important purpose of engaging them in ice hockey is developing their interest in the sport. Games in a small rink enable children to control the puck. Therefore they can have a feeling of being more involved. As they improve their knowledge of ice hockey, they also develop their interest in the sport.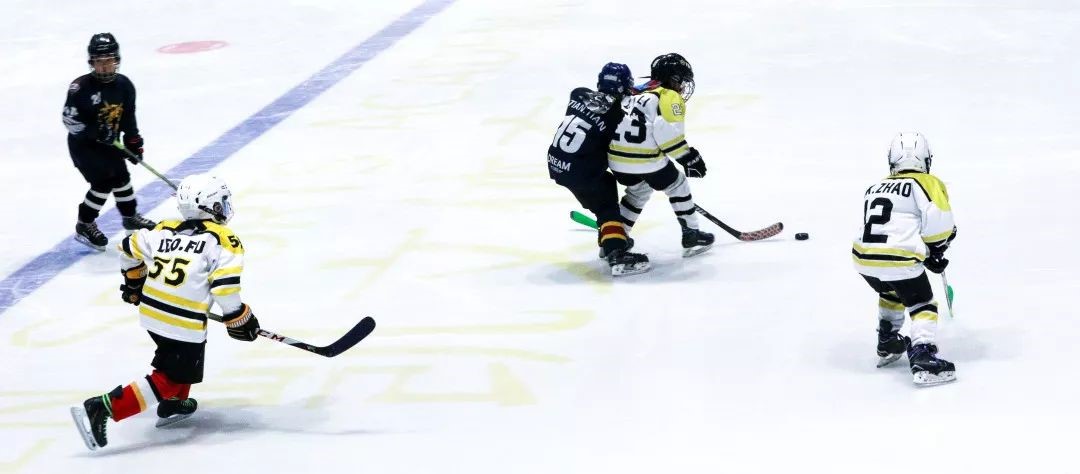 The athletics of ice hockey and the unique culture and sportsmanship it embodies happen to be consistent with the educational philosophy pursued by Kaiwen Education, which, just as its philosophy of Healthy Mind and Healthy Body indicates, aims to develop international talent with a healthy body and positive psychology.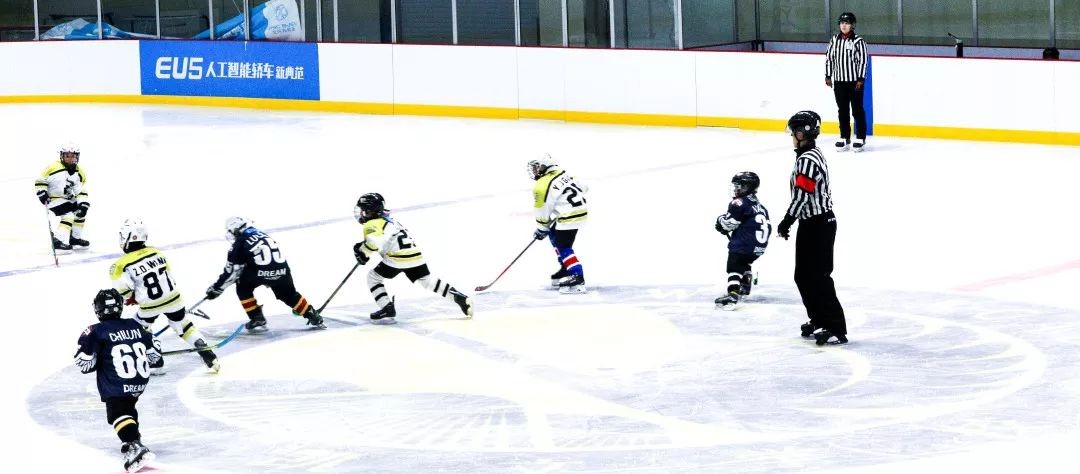 In a period of nearly three months, more than 260 games were held. Over 600 players of 64 from 22 clubs and near 100 coaches and officials participated in the tournament. This minor hockey tournament continued to adopt the smaller rink used last year, which greatly increased players' puck possession and shot rate.
The scale-up of Beijing Minor Ice Hockey Tournament proves that ice hockey is gaining popularity and participation in Beijing, which is nothing but a strong response to the state's call for "three hundred million people to participate in ice hockey".

Physical education, as one of Chaoyang Kaiwen Academy's important distinguishing features, aims not merely to build students' physical fitness, but also to develop, via sports, such good qualities as strong will, correct outlook on winning and losing, teamwork, confidence, and bravery. The school has independent gymnasiums and stadiums good enough for international sporting events, including an ice hockey arena, a football pitch, a basketball hall, a track and field stadium, and a standard swimming pool. A variety of PE courses have been tailored for students of different age groups, which include Skating, Ice Hockey, Football, Tennis, Baseball, Physical Fitness and Fencing and offered platforms for international exchange.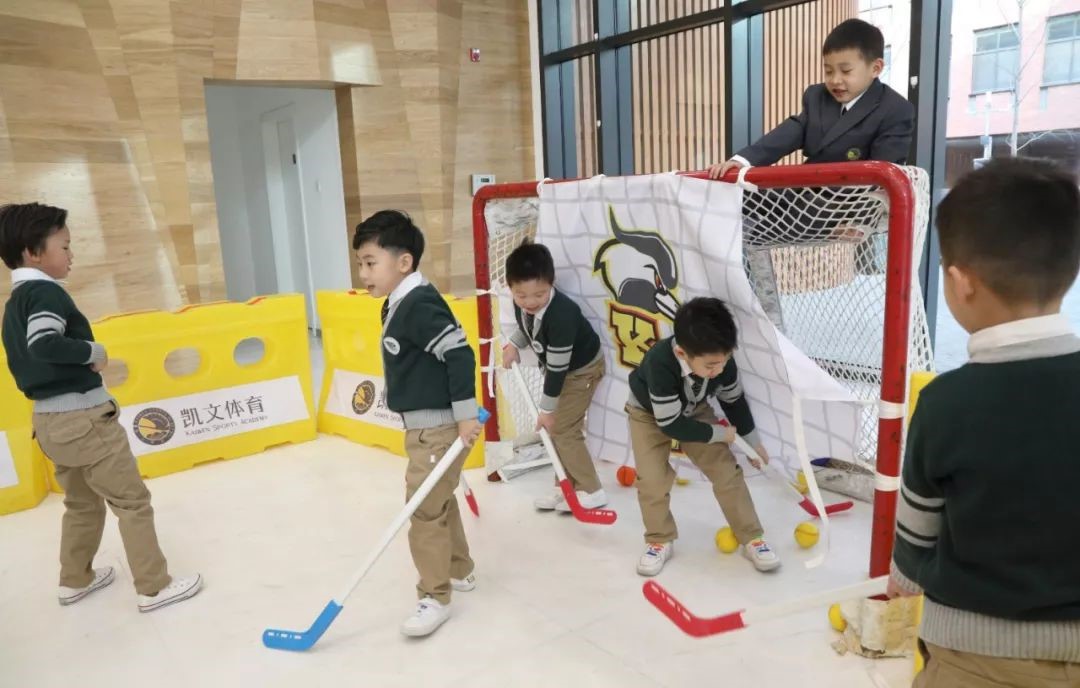 Kaiwen Ice Hockey Club has assimilated the philosophy of North America on ice hockey. While offering authentic international standard ice hockey education, it respects the characteristics of Chinese children's physical development, strives to fostering their "love" for ice hockey, focuses on helping them lay a solid foundation, sticks to the original purpose of ice hockey and aims to build team work and cooperation, helping them reach the level of their North American peers on ice hockey step by step.
Kaiwen is willing to do its part
to promote the development of minor and junior ice hockey in China.