On March 13, 2017, Christopher Carroll, senior director of Marketing and Admissions Management for University of Chicago Graham School of Continuing Liberal and Professional Studies, visited Kaiwen Academy (Haidian) and had a face-to-face conversation with the students in senior grades.
As one of the world's most prestigious universities, the University of Chicago is known for its academic excellence. The university ranked No.3 in the 2016-2017 US News undergraduate college rankings. Kaiwen Academy (Haidian) is an important stop for Christopher Carroll's China trip.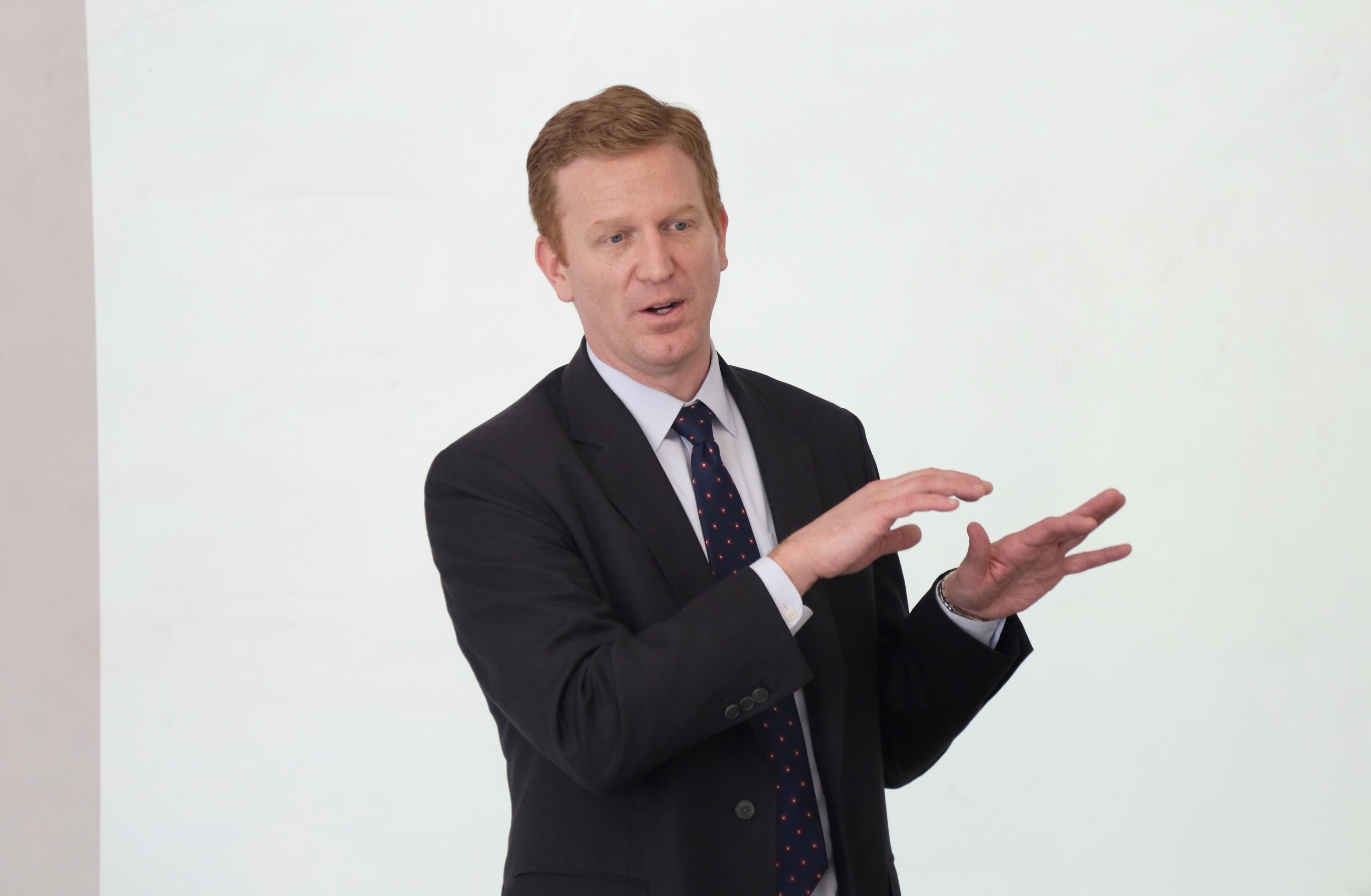 "Founded 127 years ago, with 92 Nobel Prize winners, 4 Turing Award winners, 22 Pulitzer Prize winners, and 2,205 teachers…." These data let Kaiwen students have a more intuitive understanding of the University of Chicago. Christopher Carroll explained in detail the University's competitive majors, ranking information, and employment status to Kaiwen students.
In particular, Christopher Carroll elaborated on the curriculum settings, teaching resources, application process, and language requirements for the University's Summer Session program, about which Kelvin students are most concerned. Many students said they benefited a lot from the meeting.
The Summer Session of the University of Chicago is an academics-based study tour program. As with the application for U.S. undergraduate colleges, the applicants for the program need to meet specific requirements to be admitted. Admitted students may come in contact with many university courses during the study tour. They attend classes together with University students, and their academic results will be recorded. So, if students can make good use of this opportunity, it will greatly help them when they apply to U.S. universities in the future.
Christopher Carroll introduces the University's Summer Session program to Kevin students.
Impressed by Kaiwen students' fluent spoken English and gracious manners, Christopher Carroll said that Kevin students are welcome to apply to the University of Chicago if they choose to study in the United States in the future, to personally experience the University's unique academic atmosphere.
Since the establishment of the school, Kaiwen Academy (Haidian) has been committed to exchanges and cooperation with well-known colleges and universities overseas to provide a variety of exchange platforms for its students' study abroad, so that the students can learn about the enrollment requirements for the colleges and universities more conveniently, and more intuitively experience the atmosphere of foreign universities.